"When I looked at the pocket watch, I decided to draw something that came out of my soul"
David Callau is a Catalan painter and sculptor who, from an early age, experienced the feeling of brushes. His grandparents were his teachers; and painting, oil paintings and sculptures, his most attractive awakening. As a student at Escola Masanna, in Barcelona, ​​he made the decision to follow a free path that would allow him to capture, in his creations, his own being. It is then, from the age of 26, when he takes the brushes to take part in important exhibitions. His inspiration comes from walking, observing and impregnating people's experiences. The objective of illustrating what is happening around us, together with the color or movement of his stroke, leads him to create paintings that come to life. David Callau's work manages to capture the essence in a renewed classical style. Time, a factor of great relevance for the painter -from the point of view of art-, moves fast and does not stop for anyone. Paying homage to this concept, the artist has named his current face-to-face exhibition in Madrid 'Senza Tempo', one of the first that the health crisis has allowed.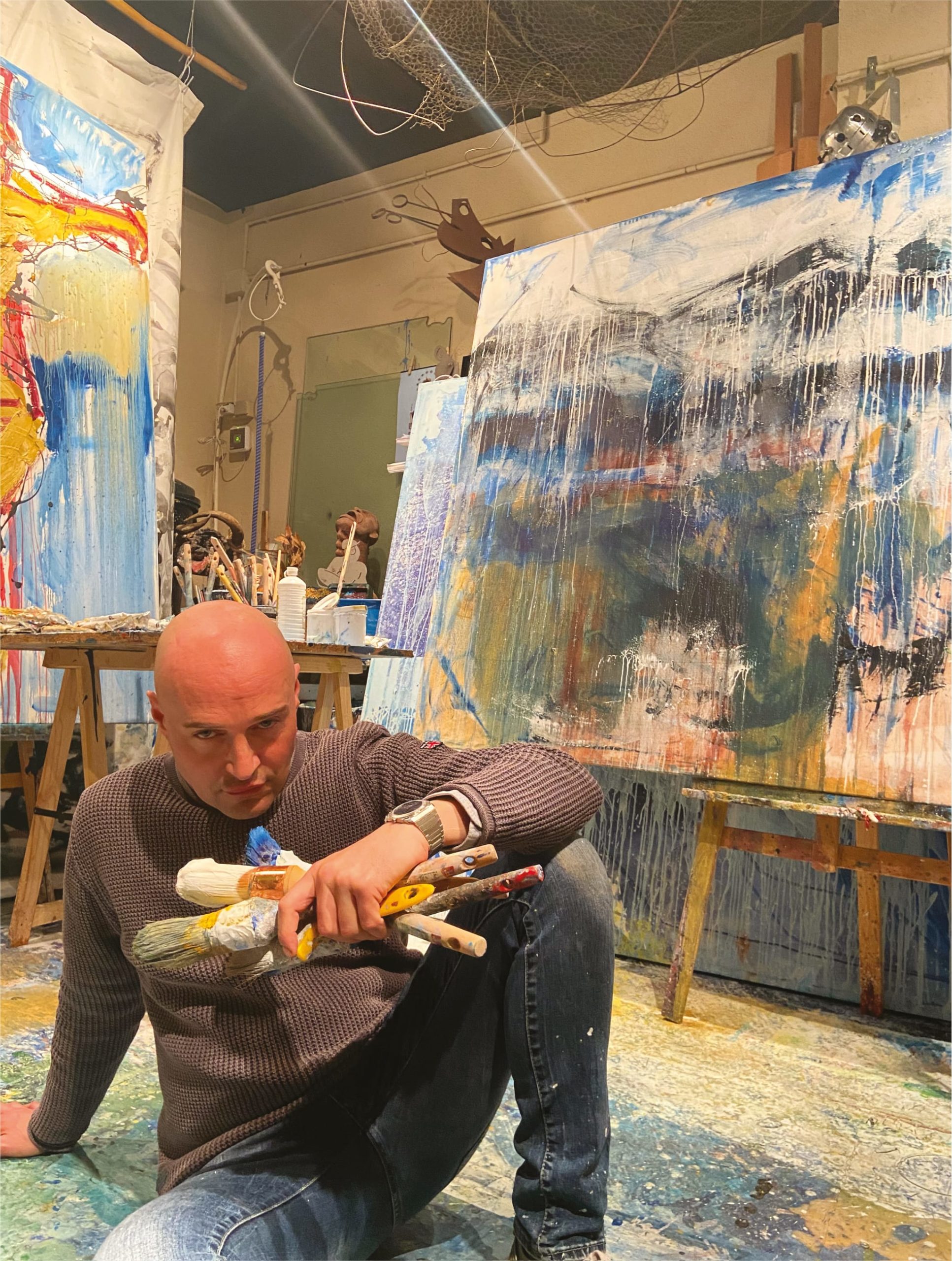 Although he considers that time on a watch should not be looked at, he admits that he could not help it after the last stroke he made to the black and white painting that Solanes Joier had the pleasure of contemplating. Face to face with an ancient clock, the artist envisioned in his gaze – or in the gaze of a character – time passing, and it was what, putting his soul, he tried to capture in this painting. Completed with a flourish, after placing a pocket watch, the result was a very illustrative portrait of his work and that passage of time on the retina that he mentions so much. Despite not having previously connected painting with the world of haute horlogerie, he considers that transferring art to this sector is something exquisite since a watch is still a work of art made with exact precision. "It is not just putting on a watch, it is feeling what the designer and the watchmaker have done," says Callau.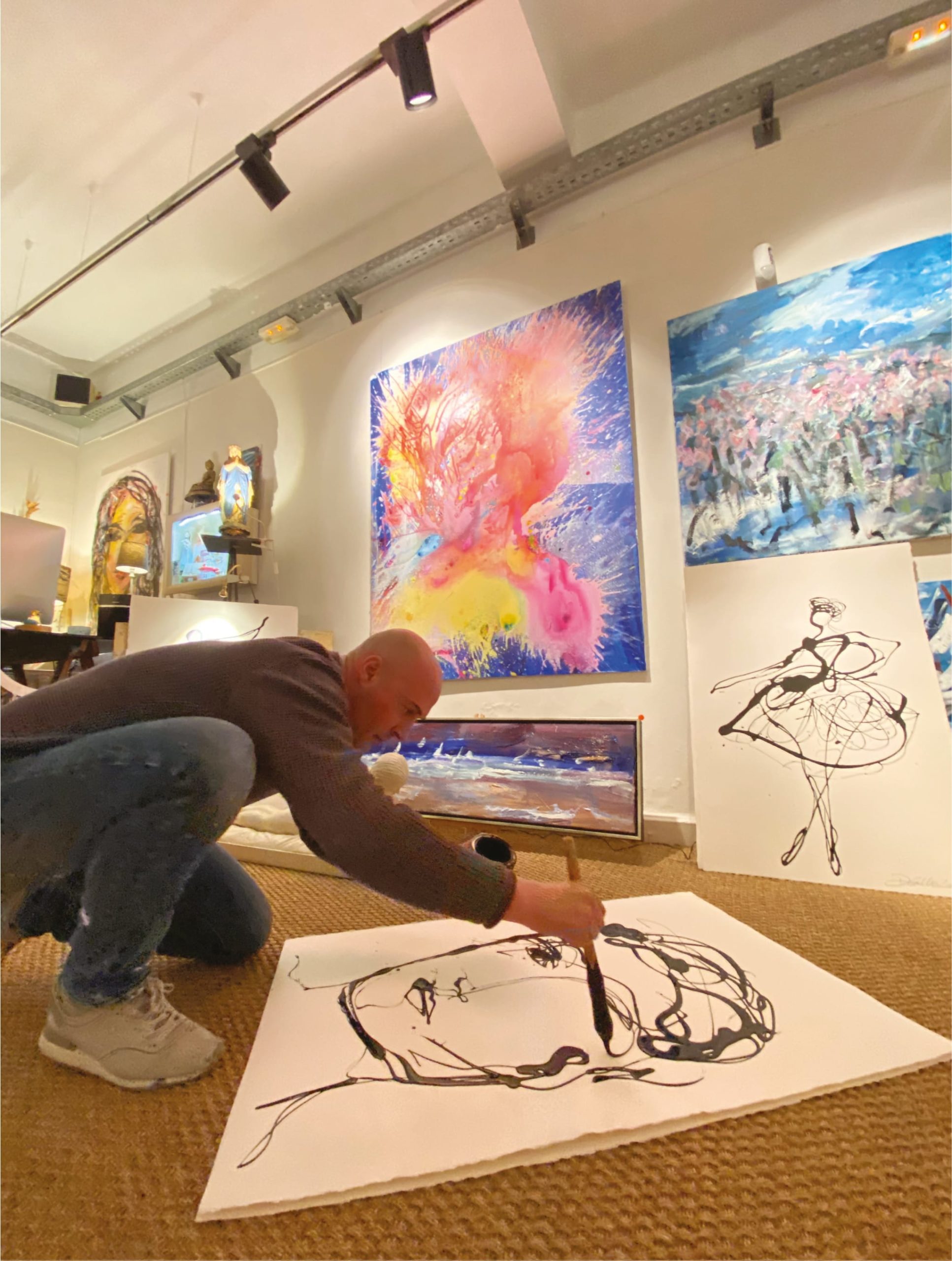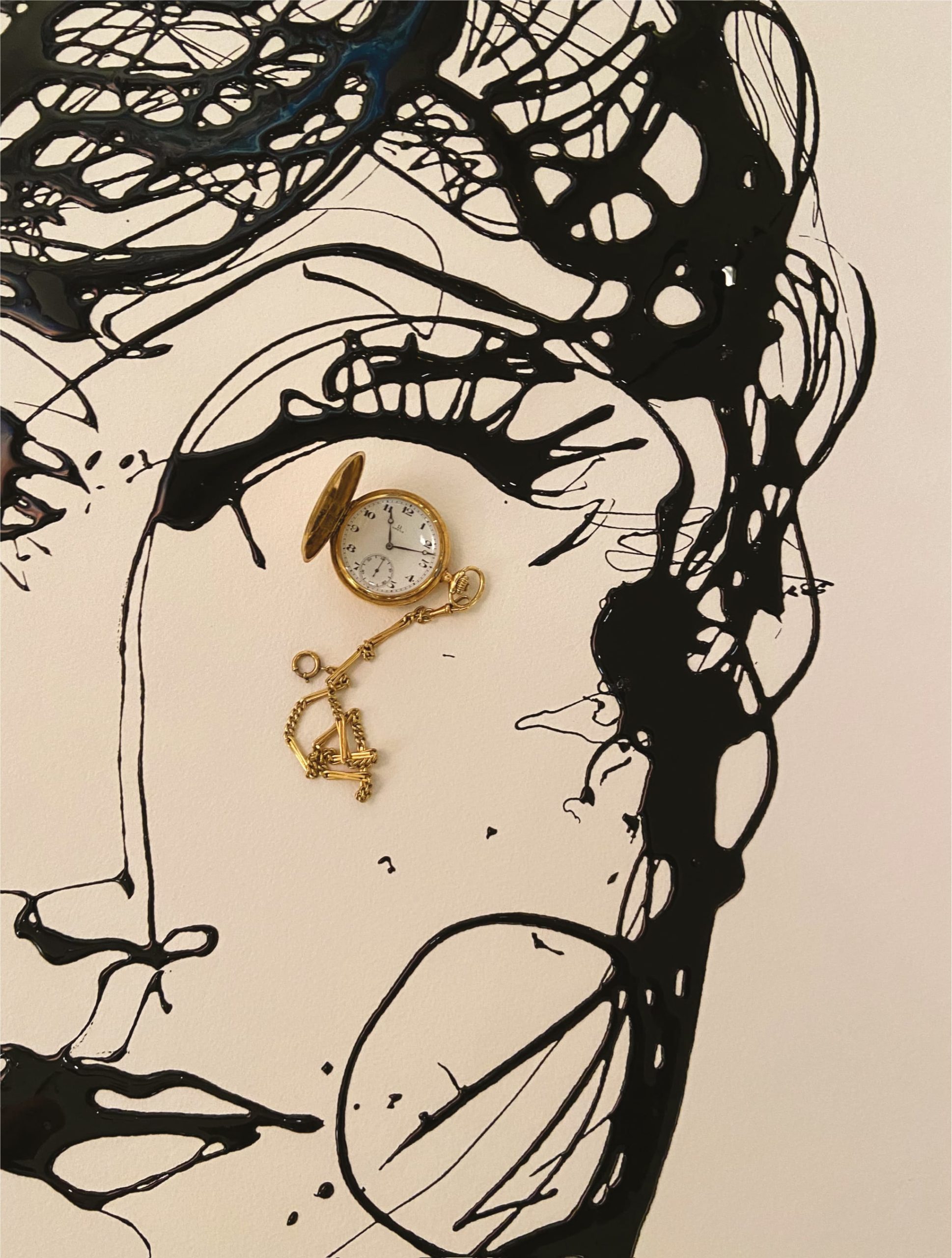 Would you rather download the original interview in PDF?