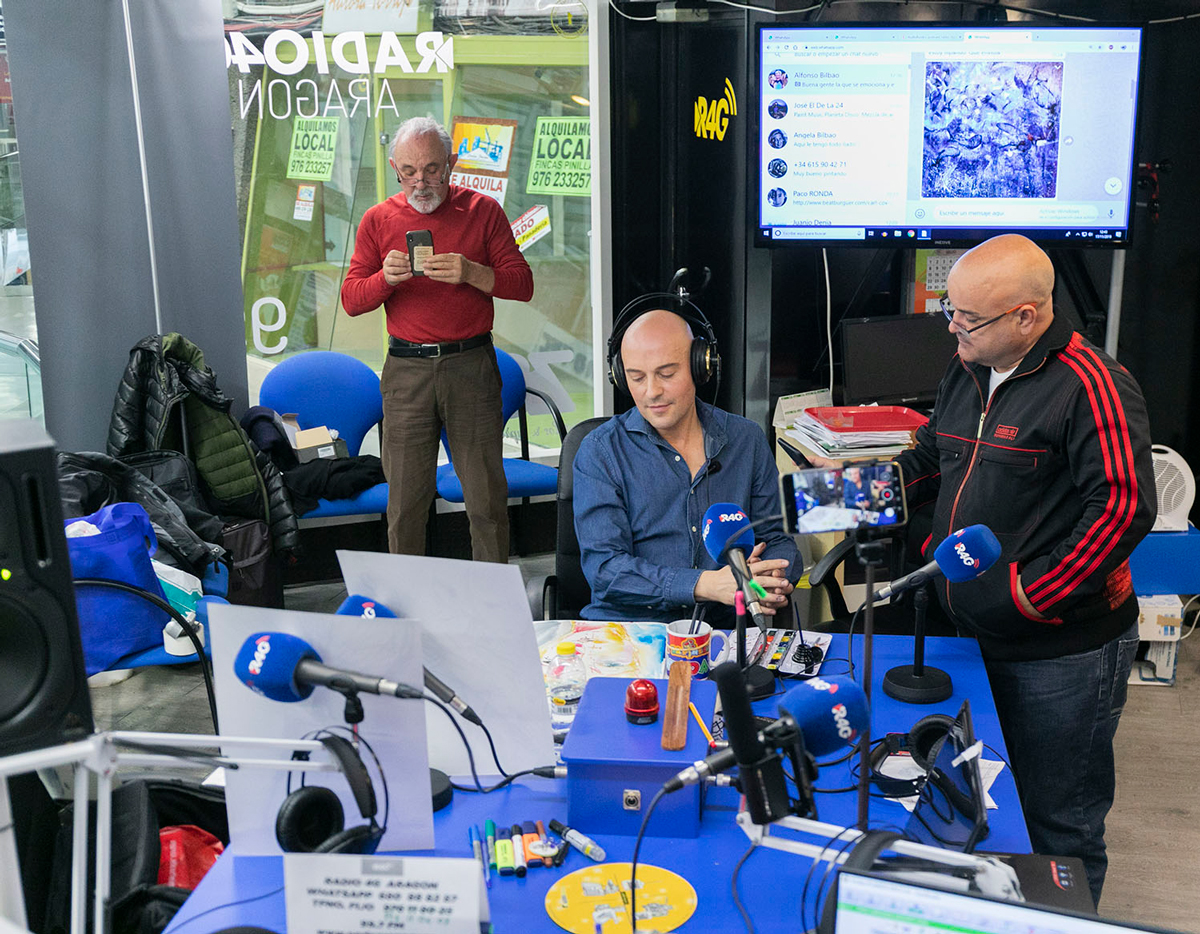 Last Monday, November 18, we enjoyed a fun and deep interview on Radio 4G where voice, painting and live music were mixed.
It was three hours with music and art by Tony Miranda, radio host – television presenter and artistic manager, photography and video by Jesús Umbría, and the recording of collaborators and friends. From Desearte, we thank Antonio Olmeda for his generosity.
We add photographs and audiovisual material of the interview.